Projectname
13PON-AM01
Date
March 17 - March 22
Client
Poncho Zwerfkatten - Mol, Belgium
Goal
- training session AM team
- Sterilisation projects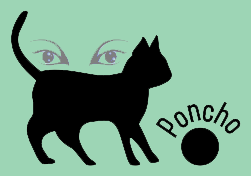 Poncho Zwerfkatten is a small Belgium organization, located in Mol. They take care of feral cats in the region and try to find forever homes.
AniMedics holds good relationships with Poncho, and as we are well aware of the strugles to survive, we always try to find ways to help this small group.
As AniMedics is preparing a project in South Lebanon, we contact our colleagues at Poncho. Our organization is extended with new veterinarians and nurses and as they need to be trained in TNR (trap-neuter-release) skills, it seemed perfectly to us to do this in Belgium. As we contacted Poncho, offering a small term project, all we needed to take care of was accommodation for the 9 headed team.
Poncho member Deborah contacts a local holiday park, where the team stayed before, asking for their help. The board of the park decides in our favor, granting us to use two bungalows for a week, enabling us to do the project. The bungalows are given on terms of sponsorship.
Thanks to Zilverstrand Vakantieparken, and the good care of Poncho, the team is provided with good accommodation.
In the one week during program many cats and a few dogs are sterilized, and new members of the AniMedics team learn how to work on remote location.